Thai Nuad Physical Massage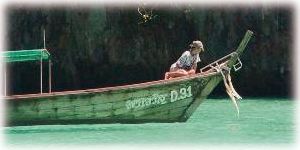 Bahn Nuad Thai Body Theraphy & Massage School
6767 W.Sunset Blvd #4..
Los Angeles, CA 90028
Tel. (32) 461-6767


Hatavech
Thai Traditional Body Care Center
1919 West 7th Street, 3rd Floor
Los Angeles , CA 90057
Tel.(213)484-8893


Khun Penny Wo
Diplomate of the Royal Academy
for Ancient Medicine at Wat Po, Bangkok
Oceanside, CA 92054
By appointment only.
Tel (760) 757 5857 - E-mail


Note: If you are a massage therapists, and you are not listed here, please email me so I can add your information to the index..